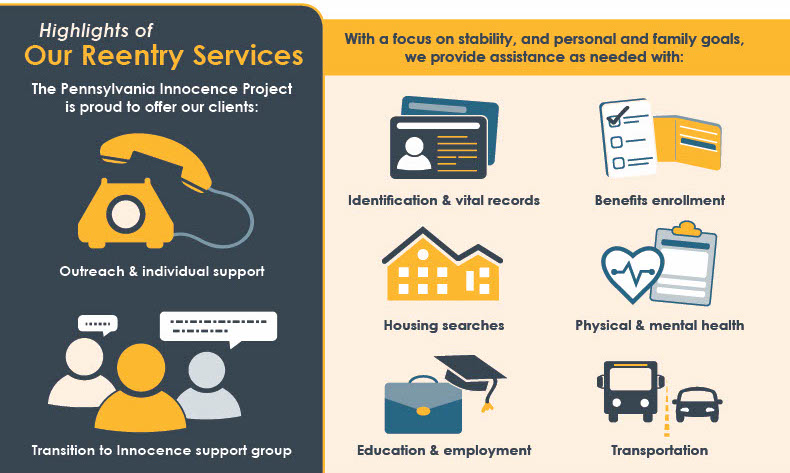 The work of the Pennsylvania Innocence Project does not stop after litigation. Returning to society after spending many years incarcerated can be a tremendously difficult process, and limited resources are provided to those who were wrongfully convicted. We offer supportive and reintegration services for our clients once they leave the prison system.

In addition to reentry services provided by our social work team, the Transition to Innocence support group provides a safe space for exonerees to come together and support each other through the challenges and triumphs of their unique experience. The group is facilitated by our Reentry Social Worker. Returning to in-person meetings as of June 2022, the group meets in North Philadelphia every other Tuesday.

If you or a family member would like to receive assistance and/or counseling from our social work department, or if you would like more information on the Transition to Innocence group, please email us at info@PAinnocence.org. Whatever your needs are, we are excited to partner with you during your time of reentry.