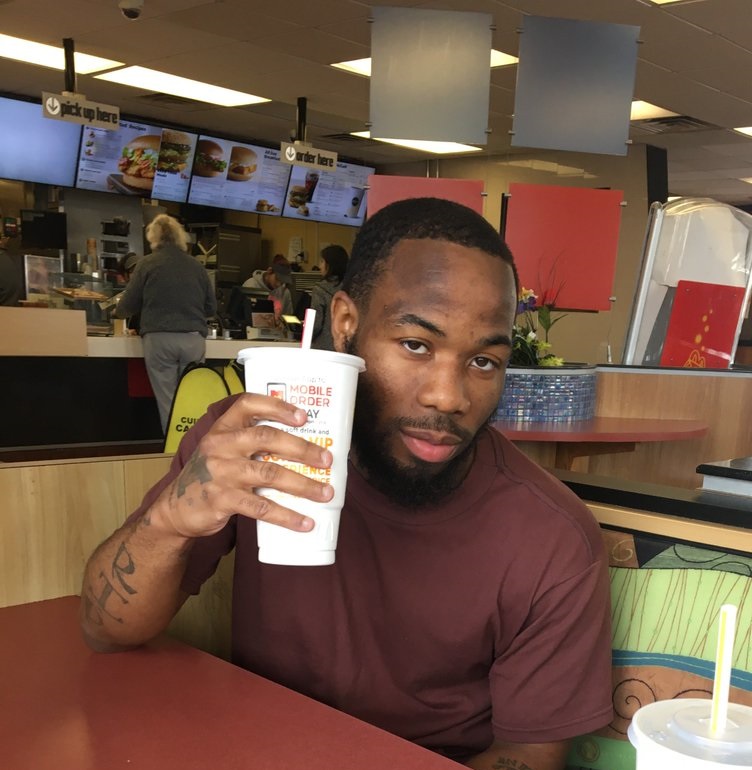 Conviction: Murder, Possession of an instrument of a crime

Number of years spent wrongfully imprisoned: 11

Age at the time of conviction: 19
Antwine Jackson was leaving Mercado's Grocery Store with a friend on a January day in 2007 when he was shot at close range in the back of the head.
The perpetrator took off running as a crowd formed around Jackson's body. Dontia Patterson was a friend of Jackson's and he did not live far from the grocery store. When he heard about his friend's murder he left his home and went to the scene.
Dontia was so in shock he left his house in his bare socks and wandered down to the crime scene. Witnesses said they saw Dontia at the scene with no shoes, repeatedly saying, "Who did this?"
Dontia was detained at the crime scene based on a description of the suspect sent over the police radio. He was taken in for questioning and then released.
Two men who were sitting outside a barber shop nearby the crime scene on the day of the murder said they heard gunshots and saw a man in all black with marks on his face and a hood running away from the scene.
The witnesses then went to where Jackson was lying. They said they saw Patterson standing there, wearing a white T-shirt and socks.
They later said they recognized Dontia as the shooter in a photo array, and Dontia was arrested in April 2007.
However, the two witnesses are both Haitian and speak little English. In a 2007 preliminary hearing one of the witnesses indicated he was being pressured by police to make an identification.
Dontia's case first went to trial in 2008, but ended in a hung jury. He was convicted at his second trial in 2009. He was sentenced to life without parole and a consecutive sentence of two and a half to five years for possession of an instrument of crime.
Dontia is being represented by The Pennsylvania Innocence Project along with Hayes Hunt of Cozen O'Connor. On Feb. 16, 2018, Judge Steven Geroff vacated Dontia's conviction, agreeing Dontia's counsel was ineffective at the original trial.

The owner of the grocery store where the murder happened knew Dontia and could have testified that Dontia was not the shooter, but he was never called to testify at the original trial.

The District Attorney's Office worked with Dontia's legal team, disclosing information supporting Dontia's innocence claim that had not been revealed before, including another potential suspect. In March, Common Pleas Court Judge Kathryn Streeter Lewis approved the defense's request for Dontia to be released on bail with electronic monitoring as agreed to by the District Attorney's Office. Such a release is extremely rare in first-degree murder cases.

In May 2018, the District Attorney's Office filed a motion to enter nolle prosequi, declining to retry the case and withdrawing all charges against Dontia. After more than eleven years, Dontia Patterson was finally free.