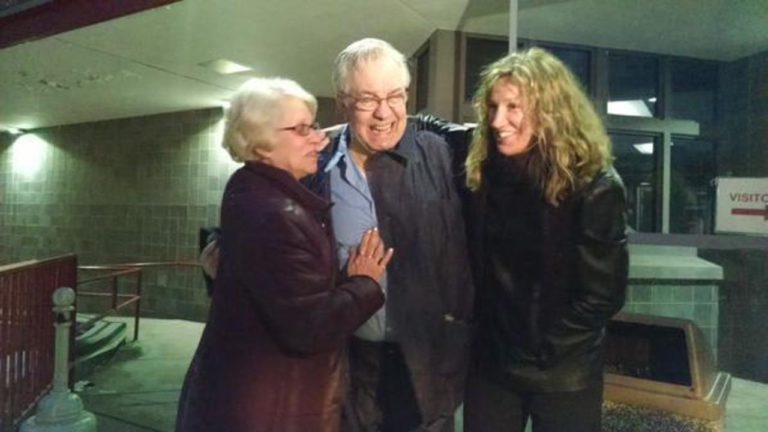 Conviction: Murder and Arson
Number of years spent wrongfully imprisoned: 36
Age at the time of conviction: 36
On Aug. 20 1978, businessman James Hugney's 16-year-old son was badly burned in a fire at the Hugney house in Susquehanna Township. He sustained 3rd degree burns covering 98 percent of his body and died at the hospital five days later.

James was arrested for the crime the following month. And in 1979, James was convicted and sentenced to life in prison on the count of second-degree murder and 10 to 20 years for arson.

The prosecution claimed James poured gasoline around his son's bed and started the fire. At trial, the prosecution brought forward expert witnesses who testified that the fire was arson; however, these testimonies were based on now outdated fire science.
The experts testified that pour patterns around the 16 year old's bed and a chemical analysis of charred parts from the bedroom pointed toward arson.

"What we look at as a fire pattern and thought to be arson we now know could be caused by completely accidental fire and leave the same pattern," our Executive Director Marissa Boyers Bluestine said.

The investigators at the time could not determine the origin of the fire and relied on a negative corpus investigation, which means, because they found no evidence of an accidental fire, the incident was ruled an arson. This type of investigation has also since been debunked.

In 2011, Attorney Justin McShane took on James's case. The Innocence Project later joined the case to provide additional support.
With legal help, James filed a PCRA and Judge Richard A. Lewis granted him a new trial. James entered an Alford plea — this means he pleaded no contest to charges against him while still asserting his innocence. James was granted release with credit for time served.