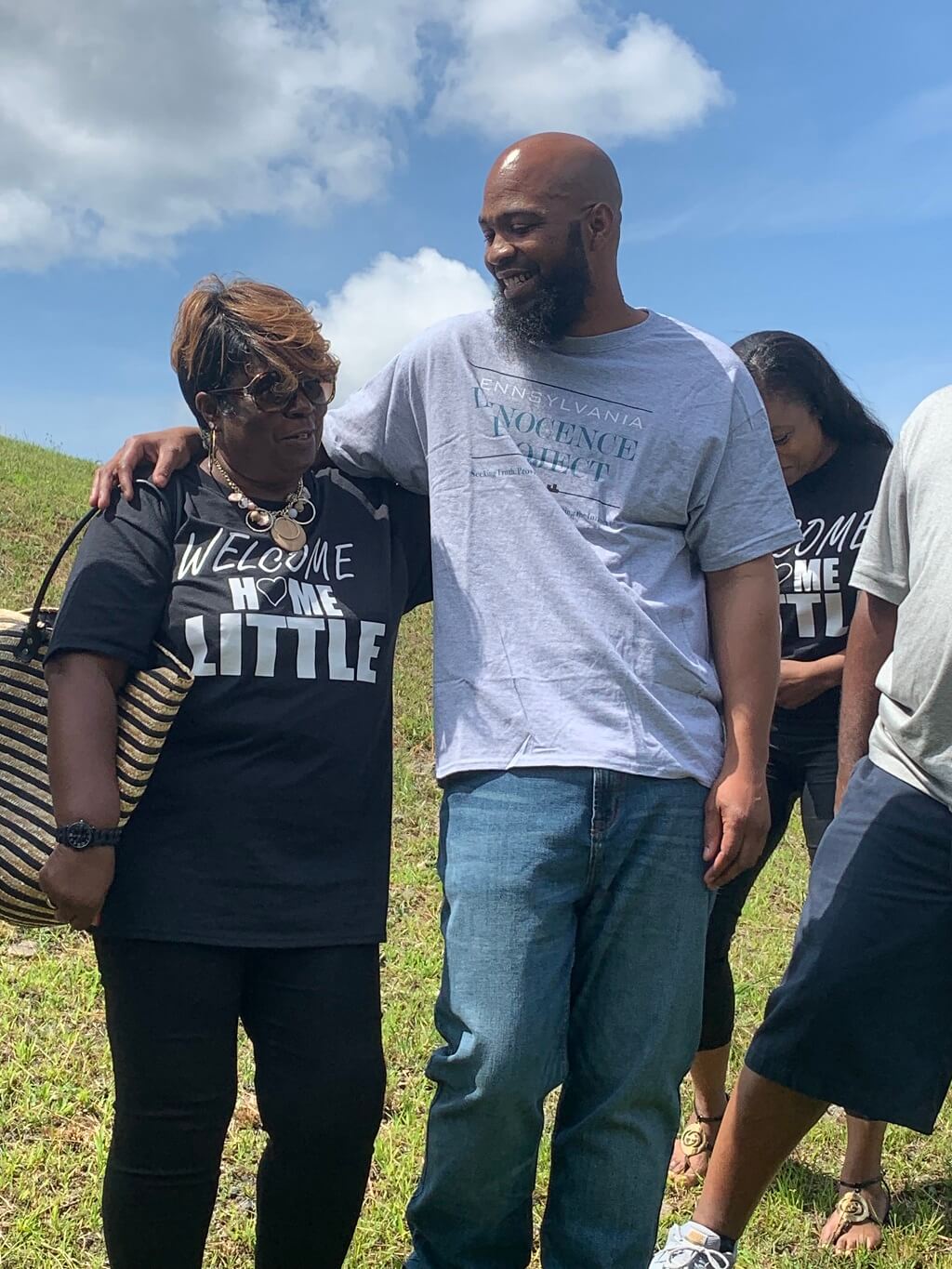 Conviction: Second-degree Murder, armed robbery, and possession of an insrument of crime.

Number of years spent wrongfully imprisoned: 22

Age at the time of conviction: 19

Shortly after 11:00 pm on October 8, 1996, parking lot attendant Anthony Mullen was fatally shot in West Philadelphia. Police found three .25 caliber casings on the ground and a .25 caliber semi-automatic pistol under his body that had jammed. They also found a nine-millimeter shell casing and a nine-millimeter expended slug.
The investigation went cold until February 1997, when police arrested David Williams and Mark Manigault on robbery charges. During questioning, Williams said that Mullen was killed by John Miller, an acquaintance of his. This was the first and only time that David Williams implicated John in Mullen's murder.
Police arrested John on June 3, 1997. At this preliminary hearing, David Williams recanted his accusations and testified that police had threatened him until he implicated John. He also said that he named John because he was angry at him as John had stolen a pager from him. Michael Arnold also testified against John, saying that he had come outside his house with a nine-millimeter pistol during a neighborhood fight about two months before Mullen's murder. He claimed he dropped the gun, and John picked it up. He further claimed that he ran into John the day before Mullen's murder, and John said he still had the gun.
John was tried in September 1998. Arnold repeated his testimony about the gun. David Williams again recanted his accusations against John, but John was nevertheless convicted of second-degree murder and other charges and sentenced to life in prison without the possibility of parole.
After his conviction, John immediately sought relief through appeals and filing post-conviction petitions. In one of these proceedings, John presented testimony from David Williams, who had written to John's mother to confess that he had actually killed Mullen. The prosecution threatened David Williams with the death penalty during cross-examination, and the judge ultimately found him not to be credible.
John's quest continued, and he wrote to the Pennsylvania Innocence Project seeking help in 2009. John's case was one of the first that the Project investigated. In April 2011, the Project began representing John along with a team of pro bono lawyers from Pepper Hamilton LLP led by Tom Gallagher and Hannah McPhelin. John, through his attorneys, brought petitions for post-conviction relief based on additional information from David Williams and a recantation by Arnold.
Perhaps most significantly, as the post-conviction litigation unfolded, David Williams finally revealed that at the same time that he falsely implicated John in Mullen's murder, he also implicated a man named Jack Williams in another murder—all to obtain favorable treatment in his own pending cases. This information had never been disclosed to John.
John's case continued to wind its way through that state and federal courts for several years. Finally, in June 2019, U.S. Magistrate Judge Henry S. Perkin issued a 44-page decision recommending that John receive a new trial due to the suppression of exculpatory evidence. The Conviction Integrity Unit at the Philadelphia District Attorney's Office then reviewed John's case and filed a response saying that John had "met his burden of proving his innocence" and that it did not object to the recommended relief. U.S. District Judge Anita Brody then adopted the recommendation and ordered that John be released or retried within 180 days.Upon return to the state courts, the Commonwealth moved to nolle prosse John's charges, and Philadelphia Court of Common Pleas Judge Lillian Ransom granted the motion on July 31, 2019. That same day, John walked out of SCI Mahanoy a free man into the arms of his loving family and legal team.